Update: Plumbing
September 9, 2010
The two septic tanks were installed today. That's Dennis, our general contractor, leveling the bottom of the hole.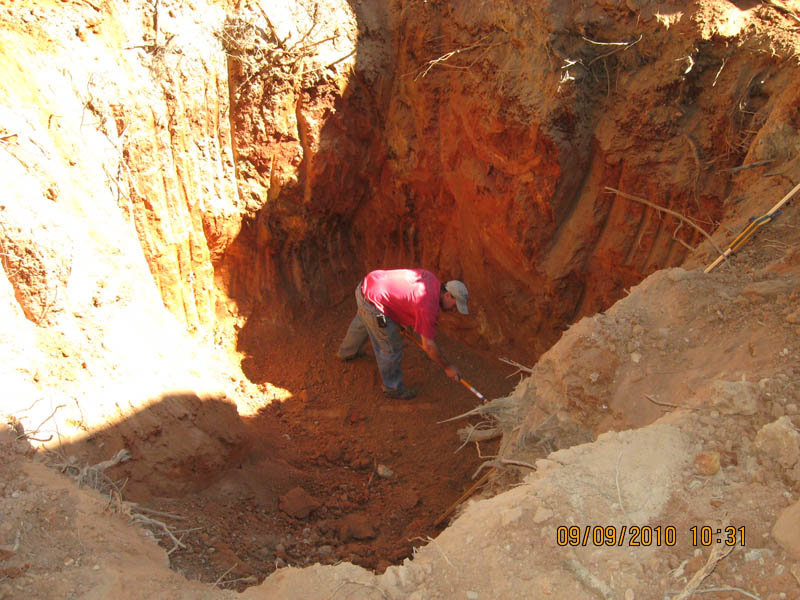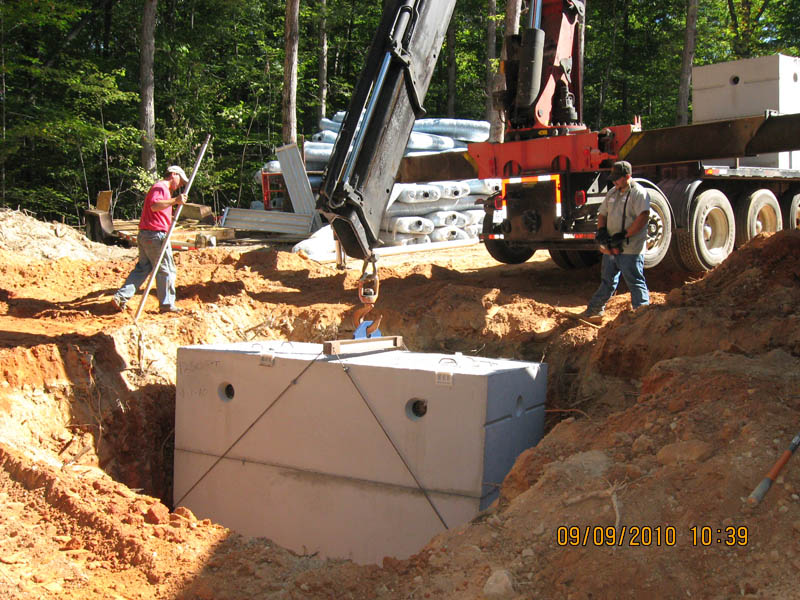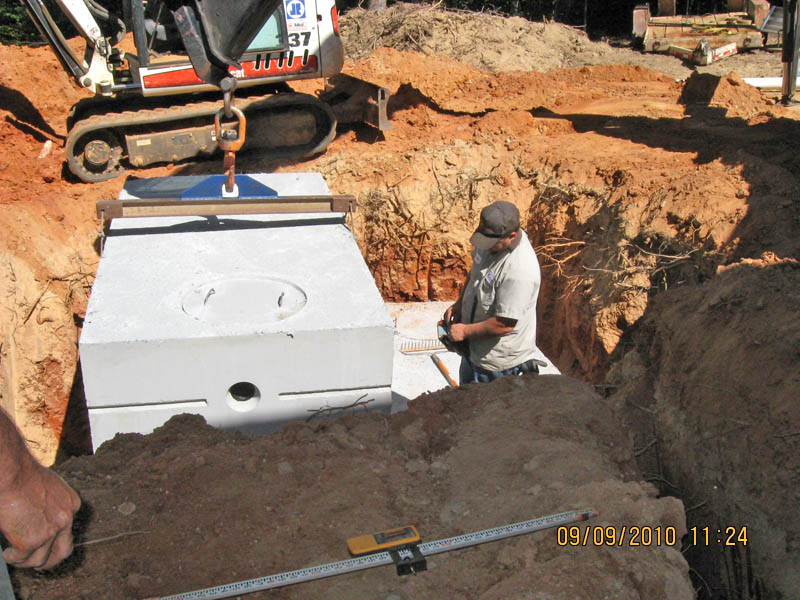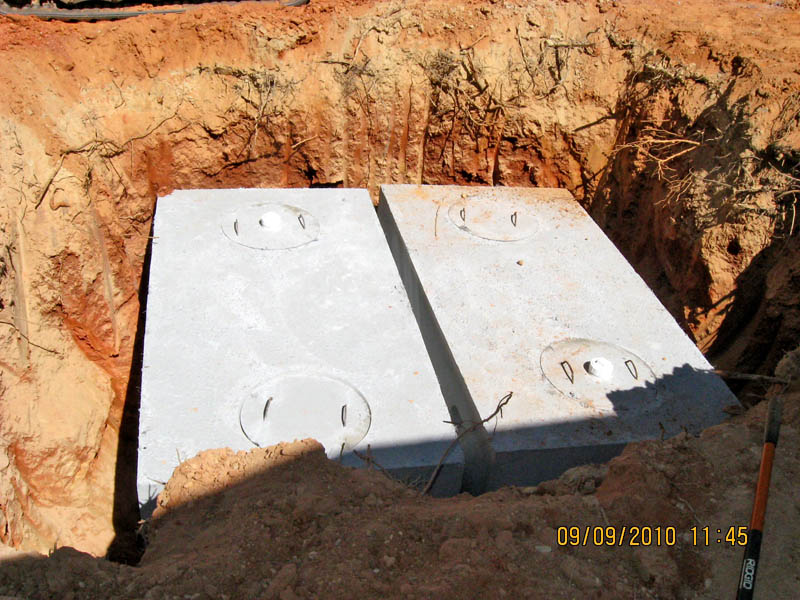 September 20, 2010
The well is drilled. It has a flow of 25 gallons per minute – very good!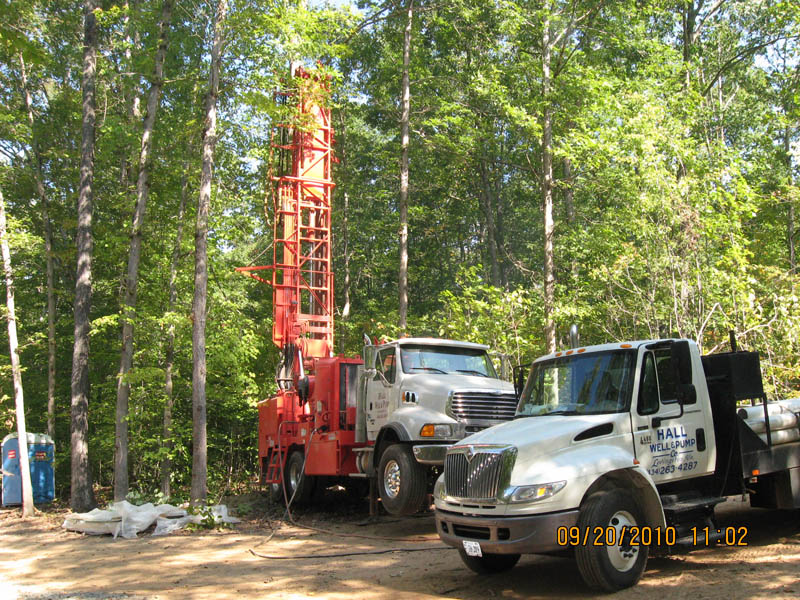 September 21, 2010
The plumber installed most of the piping. We're using PEX for the supply lines (red and blue pipes in these photos). PEX is flexible plastic tubing that is superior to copper or PVC pipe. PVC is still used for drains and vents. You can read more about PEX here.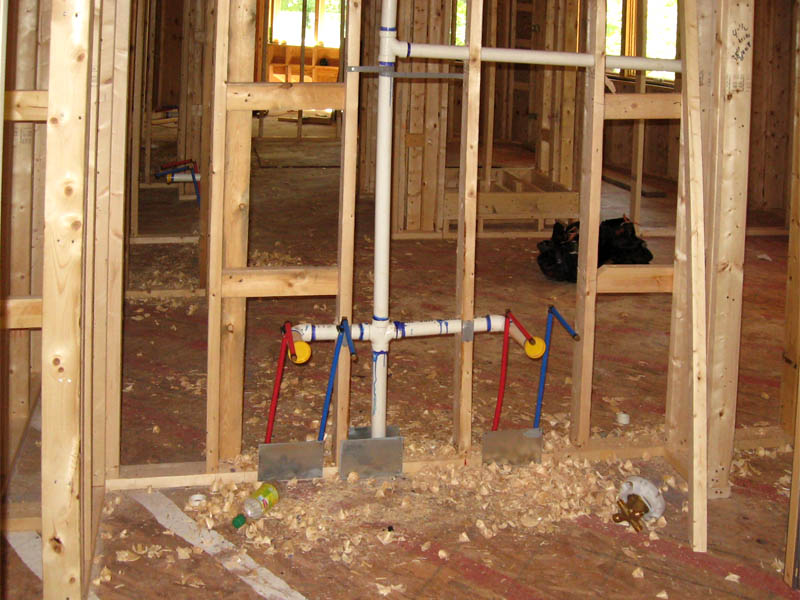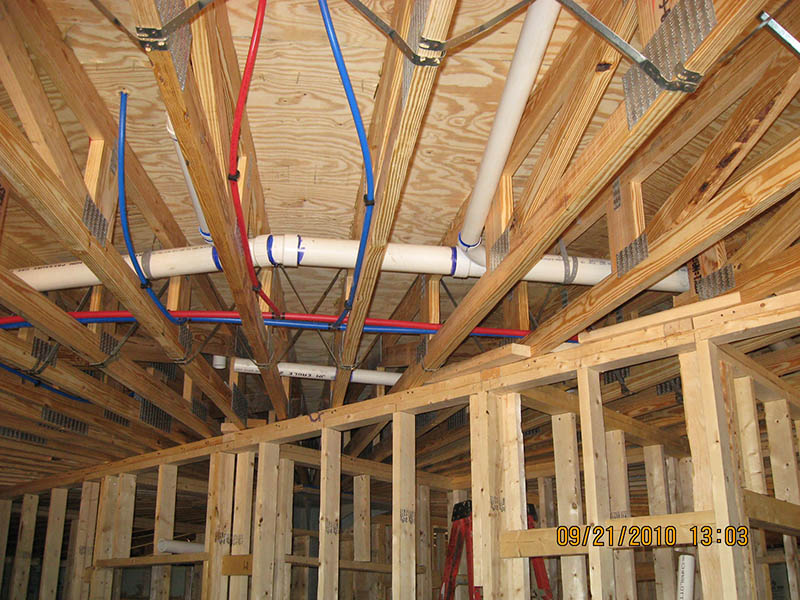 October 16, 2010
Plumbing is nearly complete. The pressure tank is full of water from our 25-gallon-per-minute deep well, and only a couple of shower drains remain to be connected. Here is the plumbing in the laundry room.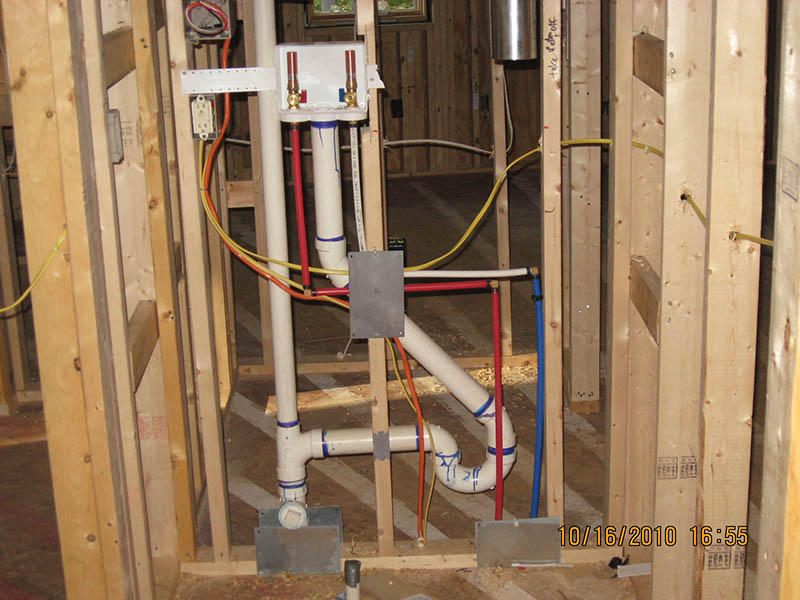 January 6, 2011
We installed a pre-formed countertop and utility sink in the laundry room in preparation for the plumber arriving tomorrow to connect it and all other plumbing fixtures.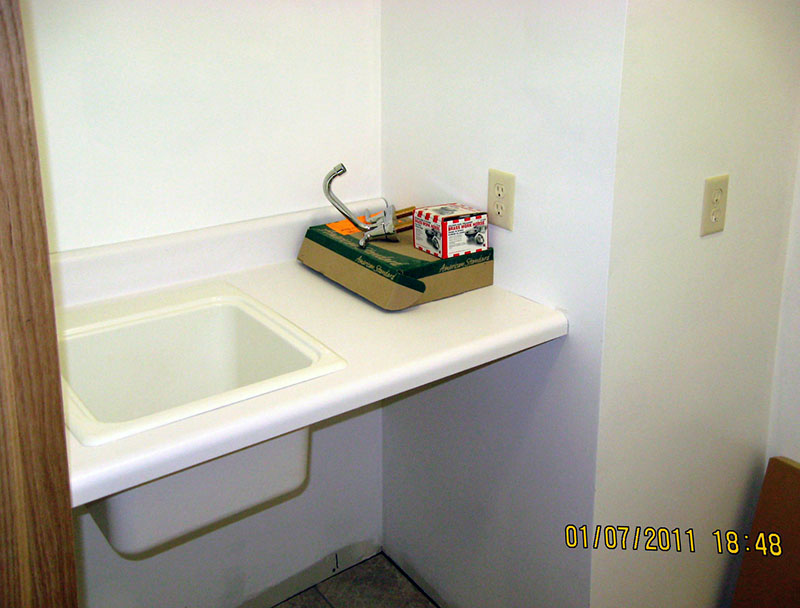 January 11, 2011
The plumber installed the faucets and toilets. The house has working plumbing!
---
Updated September 7, 2016