Project: Observatory – Siding
We plan to use Hardieplank lap siding on the exterior of the observatory, just like our house siding. It will be painted "Baritone Blues," a deep gray-blue color.
Hardieplank is a concrete composite that must be cut with a diamond saw blade, and nailed with stainless steel nails. We hope we don't need to drill pilot holes for the nails.
October 16, 2017 – Painting the siding
Louise painted 20 of the 40 12-foot lengths of Hardieplank lap siding today, and expects to paint the remainder tomorrow.
She moved each (heavy and flexible) piece from the pile on the ground to 2x4s spanning our utility trailer, then painted it with a roller. Here is today's work.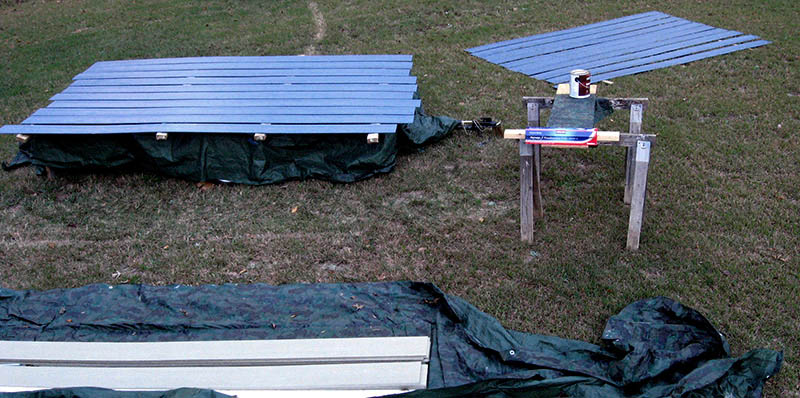 ---
Updated October 18, 2017